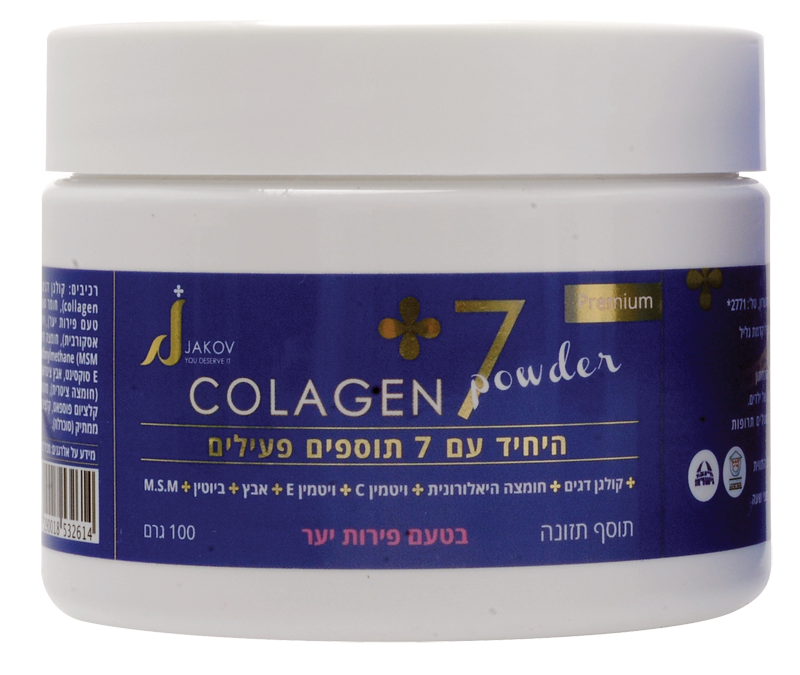 Colagen Plus 7 Powder Ingredients Berry-flavored
Our team of experts, that specializes in beauty products for women
created a unique supplement that combines, in addition to collagen powder and fish scales,
6 additional ingredients to offer you
the best results.
Packing of 100 grams.
* Free shipping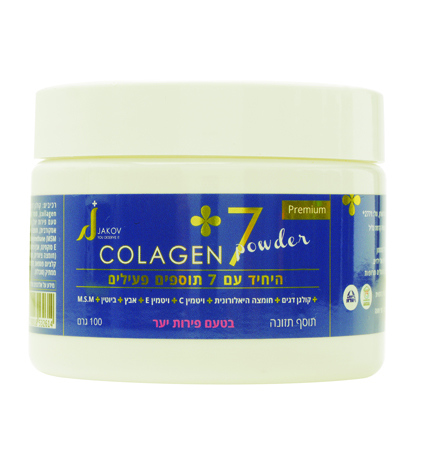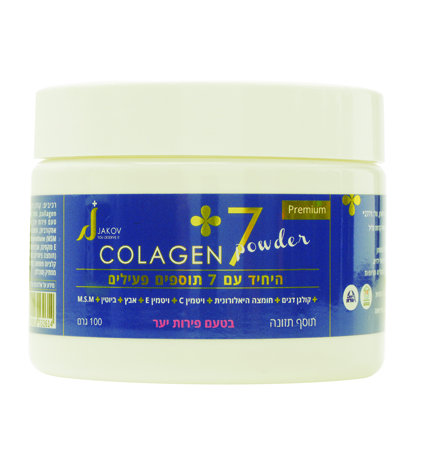 Single package of capsules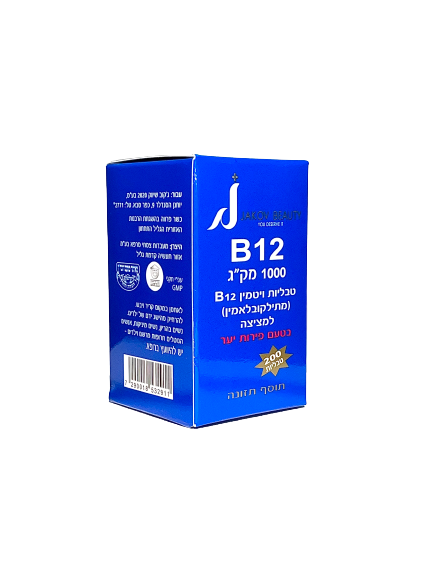 טבליות ויטמין B12 (מתילקובלאמין) 1000 מק"ג למציצה בטעם פירות יער
טבליות ויטמין B12 (מתילקובלאמין) 1000 מק"ג למציצה בטעם פירות יער נפלא.
לויטמין B12 חשיבות גבוהה ביותר לצורך צמיחה, התפתחות ותפקוד תקין של המוח ומערכת העצבים.
כל בקבוק מכיל 200 טבליות.
כשרות בד"ץ העדה החרדית.
*משלוח חינם.